Congratulations, you've now got your hands on Bodyweight Pilates...now, it's time to take it to the next level...
Could it really be possible to simply and easily sculpt all those so hard to fix areas, drop unwanted inches and inflammation, all while having the energy of a
7 year old...
...WITHOUT eating like a deer,
WITHOUT drugs or supplements, and
WITHOUT adding layers and layers of
stress to your life? 
 And it all starts with just a Simple 20-Second Morning Energizer That Flattens Your Belly, STOPS and REVERSES Weight Gain And Jumpstarts Your Day like 5 cups of coffee, all without stimulants or other harmful ingredients...
Did you know...
There are probably certain things built into your morning meals right now, things that you don't even realize are stopping you from achieving the best results?
And that's if you even have the time prepare a healthy morning meal before your day starts.
It's EXACTLY why you've only been able to lose fat at an average rate, if at all.
...BUT...Today that all changes.
You see, on this very page you're reading at this moment, I'm going to reveal the reason why you're morning routine is simple not ALLOWING you to lose the stubborn fat.
Then I'm going to show you how to use the most strategic solution ever developed to move beyond "average" weight loss to the exact place you want your body to be.
I'm about to share with you my Secret Morning Shooter that primes your body to be a fat
burning machine all day long and how your morning meals should be DELICIOUS, EXCITING and FAST to make...
So that you have ALL DAY ENERGY while burning fat 24/7!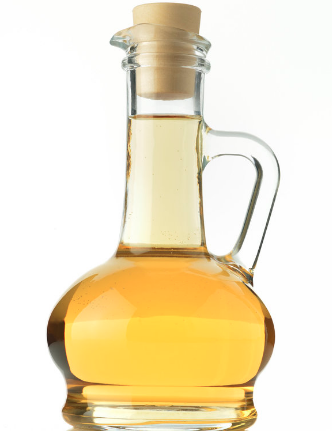 ...all while you create your healthiest physique EVER.
In fat, eating right shouldn't be hard...
To truly see all of your hard work and effort you're putting into your fitness goals, you NEED to get a handle of your nutrition.
Before you think you need to have 5 or 6 meals a day, I'm about to share the easiest, time efficient morning method to giving you a simple way to getting all the nutrients you need first thing in the morning so that you're energized for what the day will bring.
Instead of wasting your time attempting to figure out you should be eating every morning to get your day started.
The Flat Belly Morning Energizers are designed to prime your body each and every morning to burn fat so that you AVOID weight gain and energize your body so that you're awake and ready to take on the day!
The simple recipes is all You Need to Skyrocket your health.
Use Flat Belly Morning Energizers To Jumpstart Your Morning And MELT STUBBORN FAT All Day!

The Flat Belly Morning Energizers includes my Secret Morning Shooter Recipe and Quick & Easy Whole Food Smoothies, so you can get your morning going ENERGIZED and AVOID weight gain.

Secret morning shooter that jumpstarts your metabolism so that you're body burns fat all day.
Filled with 15 Belly Fat Fighting smoothies using easy to find ingredients.
Beat cravings stay fuller longer, and satisfy your sweet-tooth in just minutes a day.
You're too busy in the mornings to worry about what you should be eating. Plus why WASTE your time preparing, cooking and force-feeding yourself if you don't have the right morning recipes to jumpstart your morning and keep you energized all day long.
In 20 seconds you'll have my secret morning shooter that can help reduce blood sugar spikes, cuts sugar cravings so that you don't sabotage all your healthy food efforts.  Plus with the morning energizer smoothies you'll continue to burn fat, boost your metabolism all day long!
Imagine Yourself Burning More Calories and Stubborn Belly Fat every Single Day With the Secret Morning Shooter!
Yet, the best part about the Flat Belly Morning Energizers is you'll savor yummy recipes while boosting your metabolism and slimming your waistline all at once making the process fun.
Experience the waist slimming effects just like our raving fans below...
Through much trial and error developing these scrumptious mouth watering and simple Flat Belly Morning Energizers you can now enjoy the satisfying feeling of burning fat and tightening your physique while enjoying delicious recipes without the frustration of guilt because you had less than a perfect day of eating.
Easily blend up one of the tasty and simple Lean Body smoothies to visibly SEE a leaner, firmer physique FASTER!
NOW, ABOUT THOSE TROUBLE SPOTS...
I'm talking about the muffin top of belly fat hanging over your pants, the lower back fat right above your butt and the bra fat peeking out whenever you get dressed in the morning.
That's the stubborn cellulite and fat that can ruin your BWP Lean Body look...what good is a lean, long toned physique when you still don't feel confident in your favorite clothes because of the cellulite fat pockets in the hard to target areas like your belly pouch and lower back?
It's no wonder I get hundreds of messages from women asking me how to get rid of the lower belly pouch and a saggy butt!
Yet, how do you do it without starving yourself or the dreaded long boring workouts?
It's simple, along with your Morning Energizers, you also use:
Lean Body SHAPE Booty Pump
Firm, Tighten, And Lift Your Butt To Uncover Your Most Curvy And Shapely Booty Ever!
The Lean Booty Pump series is filled with specific bodyweight movements designed to lift and tone your butt with the unique sequencing guaranteed to give you the desired curves where you can look and feel amazing in any pair of jeans.
Sneak peek of what you'll discover:
Little known bodyweight flow sequencing targeted to smooth cellulite out of hips, thighs, and firm a saggy bottom.
How traditional squats does more harm than good to the coveted firmer, plumper butt.
Simple bodyweight movements designed to provide the necessary resistance to sculpting the most desirable derriere.
...the Lean Booty Pump is a fast and effective series to give you the desired full body system to uncover the most flattering and shapely booty yet!
That's the strategy...
Keeping it simple, fast and effective. There will be days that you barely spare 5 minutes and that's enough to get moving and keep moving forward.
Thousands of studies have shown that as long as you do thirty seconds of something, every day, you build momentum and keep on building the habit. Every little bit counts!
Flatten Your Lower Belly Pouch to Uncover the Sexiest and Leanest Waistline Ever! 
The Lean Body ABS workout series is jam packed with dynamic sequencing to flatten the most stubborn lower belly pouch. Finally rid yourself of the muffin top and feel confident when slipping right into your favorite jeans without the embarrassing feeling of skin hanging over your pants.
Sneak peek of what you'll discover:
QUICK-Easy-Effective to fit into your busy lifestyle.
How traditional sit-ups create a bigger-wide waistline and doesn't hit the mark on targeting the lower belly pouch no matter how many reps.
Secret method to flatten and force out extra fat hanging in the lower belly.
Just imagine how satisfying and self-confident you will feel seeing a flatter, tighter waistline knowing you're burning calories well up to 24 hours after your session.
You'll get the insider secrets on how to strategically combine the Lean Body ABS series to finally sculpting and toning even the most stubborn female problem area- the Lower Belly Pooch.
And finally, if you REALLY want to take to the next level, you'll COMBINE the Morning Energizers plus the Targeted Lean Body Shape Series with these next 3 super secret weapons…
Use the Lean Body "Prime" Manual
To Uncover the Special Foods That 

Prime Your Body To Burn More Stubborn Flabby Belly Fat By Getting Rid of Harmful Toxins!
The Lean Body Prime Manual can help you to jumpstart your healthy journey by having a go-to manual of foods that can make it easier for your body to melt away stubborn fat.
Sneak peek of what you'll discover:
Which foods are considered dangerous and cause cellulite belly fat to look frumpy and bloated.
The one simple food known to fight against cellulite and fat around the midsection, butt, hips and thighs.
How to get on the right track to choosing the right whole food and anti-inflammatory foods to keep the weight off.
 With the Lean Body "Core" Manual
You'll Synergistically Balance The Stress and Fat Hormones In Your Body That'll Help
Flattening Your Tummy!

The Lean Body Core Manual can help you learn how to eat certain foods that make you feel and look your best. Knowing what you should be eating to help balance the stress and fat hormones that wreak havoc in your body.

Sneak peek of what you'll discover:
Which natural foods found in your local grocery store you should be eating so that it can help you stay active and energetic.
How some super foods can help with the circulation in your belly, hips and thighs so that you flatten your tummy and feel confident in your own skin.
How eating specific foods can help boost your metabolism so that you finally see a flatter tummy and slim hips and thighs.
With the Lean Body "Sculpt" Manual You'll
Turn Up Your Metabolic Furnace

Right At The Perfect Time!
The Lean Body Sculpt Manual can help you visibly see your body firming and tightening, from all your efforts with the Bodyweight Pilates system. By timing your food properly, you'll ignite your Metabolism and Skyrocket your energy!

Sneak Peek of what you'll discover:
How a simple morning drink can help you sustain energy all day so that you feel excited no matter what time of day it is.
The one Food-Timing trick that jumpstarts a slow sluggish metabolism to skyrocketing levels that works best if done AFTER 6pm!
The so-called "ZERO" calorie food that causes your body to release more fat storing hormones into your system that sits as pockets of cheesy cellulite in your belly.
You've probably noticed by now, that this is the only nutrition system specifically created to Turn Off your Cellulite Fat Cells And Melt Away Belly Fat.
You see, by combining the Prime, Core and Sculpt series, along with the Morning Energizers and The Targeted Shape Series you're strategically burning more fat off your belly, hips and thighs every hour of the day.
PLUS! When You Take Action Today You Receive This


Special BONUS...
The Lean Body "Done-For-You" Cookbooks, Meal Plans & Dessert Recipes
Lean Body Prime Cookbook & Meal Plan
The Lean Body Prime Cookbook is full of delicious wholesome recipes that primes and cleanses your body of the toxic building and the damage free-radicals have done to your hormones causing you to store belly fat and ugly cellulite.
The Lean Body Prime Meal Plan is created to match perfectly with the instructions inside the Lean Body Prime Cookbook Manual so you don't have to think about your next meal all while igniting your metabolism, unlocking your fat cells and force your body to flush out toxins and inflammatory foods in less than 24 hours.
Lean Body Core Cookbook & Meal Plan
The Lean Body Core Cookbook is full of flavorful recipes that are strategically targeted to break down the most stubborn fat in areas such as the belly, butt, hips and thighs. Ideal if you want to lose the lower belly pooch and the muffin top.
The Lean Body Core Meal Plan is created to perfectly compliment the instructions given in the Lean Body Core manual Meal-By-Meal on the next day so that you don't worry about what you should be eating next and tighten, firm your belly with delicious savory recipes.
Imagine just for a second the feeling of seeing your muffin top disappear just by having these scrumptious fat burning recipes!
Lean Body Dessert Recipes
The Lean Body Dessert Recipe Cookbook is full of guilt-free pleasures of savory sweet recipes that'll jump start your metabolism and boost lean body tightening even further.
Simply choose one of the flavorful dessert recipes and send a sweet surge of fat burning wholesome nutrients directly into the deep fat cells in your belly, butt, hips and thighs.
In addition, I've also included a Lean Body Cheat Meal Plan. Perfectly suited to work alongside the Lean Body Cookbooks to avoid any sabotage from all your efforts with BWP and end up filling up your body with sugar and fat. Just envision yourself burning more calories and stubborn belly fat every single day while enjoying your favorite mouth watering desserts!
Through much trial and error developing these scrumptious mouth watering and simple Lean Body Cookbook recipes so you can enjoy the satisfying feeling of burning fat and tightening your physique while enjoying delicious meals without the frustration of guilt because you had less than a perfect day of eating.
Each of these programs are meant to be used synergistically. Therefore, I'm making them ALL available to you TODAY ONLY as a new Bodyweight Pilates client
 Introducing the Lean Body
ULTIMATE package.

That's right, you can get EVERYTHING on this page today only as part of a special bundle I'm offering right now. 
All you need to do is click the "Add to My Order Now Please" button you see below…And I'll upgrade your order to include the Lean Body ULTIMATE bundle, and you'll get instant access to every energy packed, fat blasting manual  PLUS all 3 BONUSES for well over 71% off the retail price:
Total price: $231
Today only:$67
Get LBS ULTIMATE PLUS 3 Bonuses Today ONLY:
No thanks. I understand that after declining this offer, the Lean Body Shape Plan and the 3 special bonuses may never be available to me again at any price, even if I wish to pay more. I will miss this offer forever.
ClickBank is the retailer of products on this site. CLICKBANK® is a registered trademark of Click Sales Inc., a Delaware corporation located at 1444 S. Entertainment Ave., Suite 410 Boise, ID 83709, USA and used by permission. ClickBank's role as retailer does not constitute an endorsement, approval or review of these products or any claim, statement or opinion used in promotion of these products.