Discover A Secret
ZERO

Equipment

Body Weight Pilates System

Designed To Quickly Strengthen Your Core, Tighten Your Physique And Redesign Your Body In Just

3 Short Weeks!

Dear friend,

Take a second right now and look at me in the picture to the right. Would you believe just a few years ago I was 43 pounds over weight?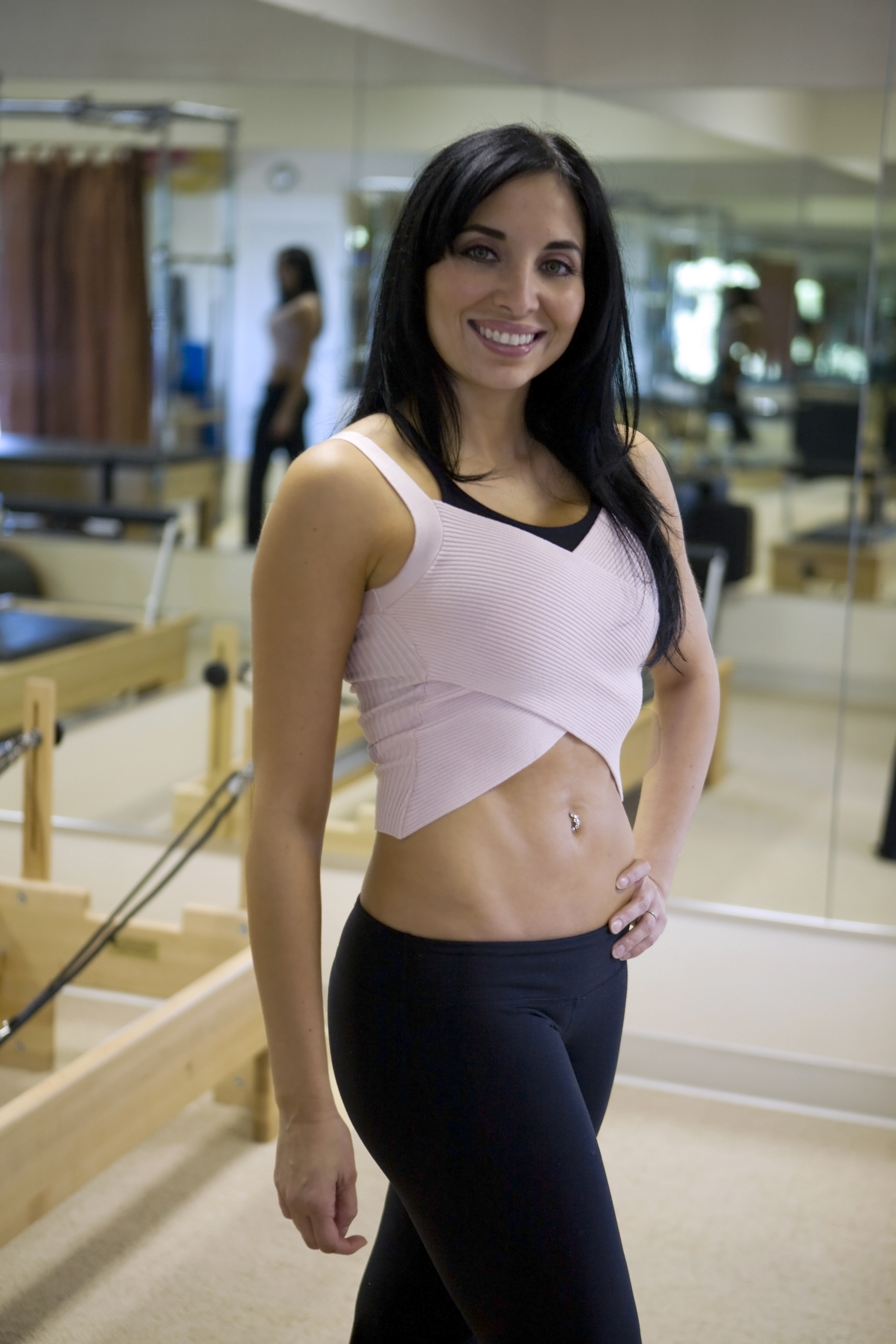 Miserable, sad and on the verge of giving up I hurt my knee.
In the process of rehabilitating I stumbled upon a new method of body weight Pilates. I strengthened my knee, sure. But to my surprise I also got the fit, lean and sexy core I've always dreamed about.
Now, before we get to fat let me introduce myself and let you know how I came to be called the "queen of Pilates".
Hi, I'm Sylvia Favela, and I was the chunky girl with a pear shape body, wide hips, long and gangly arms and legs. With my scrawny arms, chubby belly, and squishy butt. You would think I was eating a dozen cupcakes a day.
I wanted to lose the weight. Badly. I wanted a flat core and tight body so I did what everyone did…
…I headed to a big box gym and did the same old workout day after day…cardio for 1 hour then lifted weights. I was doing hundreds and hundreds of sit ups to strengthen my core because of serious low back pain I suffered from.
My Formula
Strong Core
Strong Body
Equals
Reduced Injuries
Better Performance in the gym
Keep up with Daily Activities
Lean Toned Physique
After years of running and practically killing my knees I had to stop and squatting weight for years but some serious strain on my low back. By the time I had my son, my knees were shot, my back a mess. And I wasn't 30 years old yet!
Then to make matters worse, I was in a severe car accident that caused a life long injury to my shoulder! I was done for…I thought how in the world can I get in shape with these injuries and I refused to take any sort of pain medication.
I dabbled in Pilates as rehabilitation for my knee and back pain and was shocked with the results. Not only was my pain gone but my physique changed drastically.
After working out in a gym for years my midsection was square, I didn't want to look like a square box and I couldn't believe the changes. My Abs changed, no more square box. I had definition like I never had before but that was just the result. The true benefit was a strong core.
But It's Easy, Right?
No, it's not Easy by any means… I've heard many people say, "Oh Pilates it's easy and not a real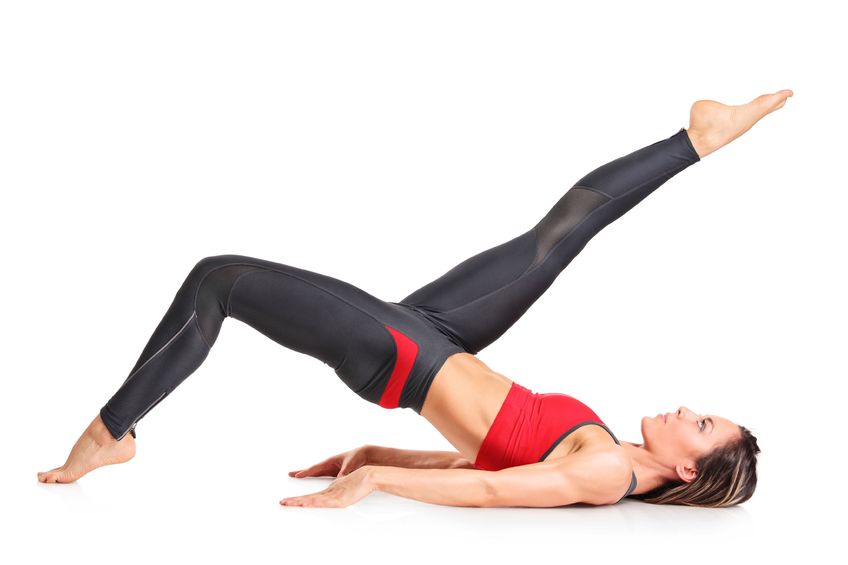 workout". That's what they would say until one workout with me and that all changed. When you are focusing on utilizing all the different muscles that accompany the correct body positions it's empowering.
I'm not here to scare you or be abrupt and force Pilates on you. I am, However…going to tell you that all the working out you are doing, (that is if you are currently exercise) having muscle endurance and a strong core is the foundation of a strong body.
Let my break this down, what if you lived in a house knowing that there was no foundation built. There is only a bottom frame, bottom frame and 3 x 4's holding up the side of the walls.
Would you feel safe? The walls can cave in on you at any time.
So, why would you build muscle and not address or focus on core strength?
Before I continue, building core strength and sustained muscle endurance to speed up your metabolism doesn't mean banging out 100 sit-ups!
2 Reasons Why Improving Your Core Strength And Muscle Endurance With Body Weight Pilates…
Reason #1

–

Staying Active and Agile

What does that mean, right? How many times have you had to go get a massage, visit a chiropractor and or a physical therapist because of an injury.

I have lots of chiropractor and physical therapy friends and when I ask them what they prescribe the most to their patients, is to improve muscle strength and core strength.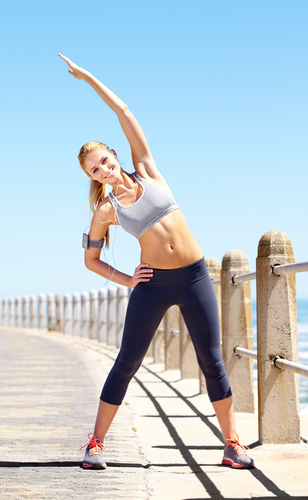 Developing stronger abdominal muscles protects the back and leads to a healthier body. It's no wonder strengthening the core is the cure to most common body aliments.
A common daily activity such as running and playing with your kids or walking up the stairs seems pretty normal. But, then again sometimes it's not so easy, that is without having an issue with feeling pain in your joints..
How do you get a strong core, strong body and move about your daily activities with ease? In just a few minutes you'll know practically for free.
Reason #2

–

Improve your physical performance and endurance.

Let's say you are already active and are in the gym, a boot camp or any other type of fitness facility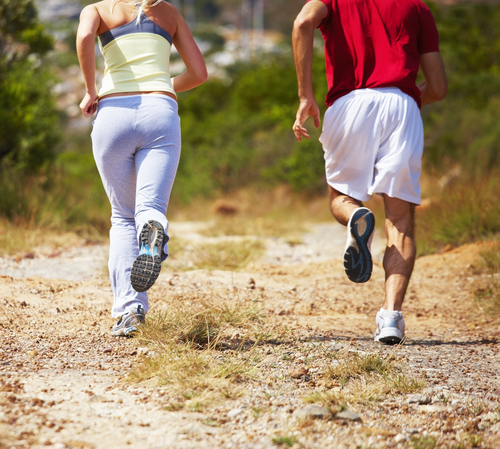 how would it feel to be able to perform better and reach even further past what you thought was your potential.
Even if you are not currently active and aggressively working out everyday improving your deep core muscles, strengthening your body and build a strong foundation with body weight Pilates moves gives you the edge to staying healthy, strong and active for life.
One more reason I'm going to throw out there…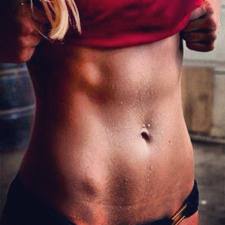 Awesome looking Lean Strong Body Definition! Having a desirable midsection is the result of these core strengthening moves. Besides stunning abs you can back it up with a strong core. A toned, lean physique from body weight Pilates moves, your body will appear balanced without the look of being bulky and square.
How would it feel to never have to tense up when you bend over to pick up your kid or something on the floor and nothing is pulling on your back because of all the core body weight Pilates exercises!
Now your body can move freely.
Just like you they also wanted a strong core and stunning abs…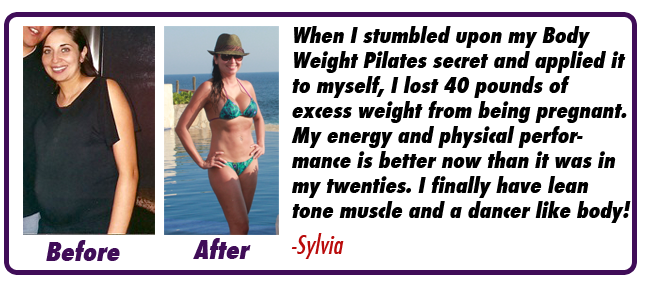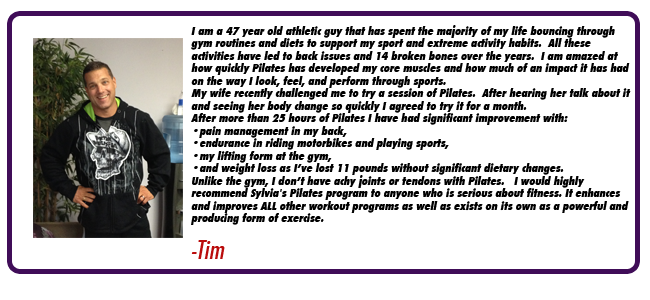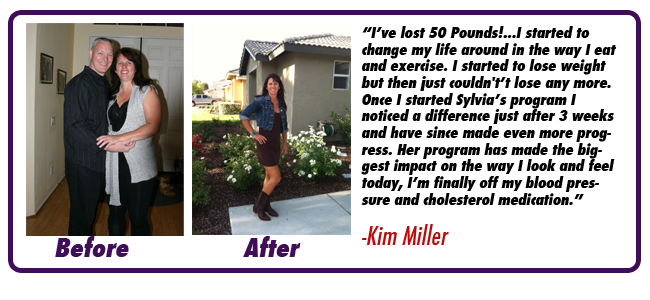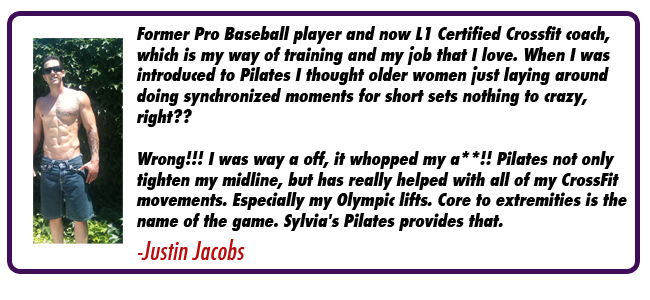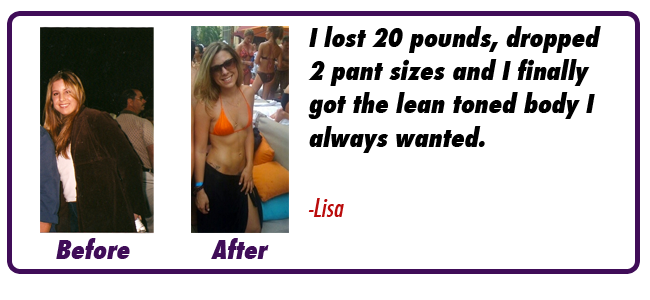 Body Weight Pilates, Isn't For Everyone
As I mentioned earlier, if you tried Pilates before and it was easy then you haven't tried this specialized program.
A careful blueprint of core body weight strengthening and full body toning movements are going to push you and physically challenge you in a way you haven't felt before. You will feel muscles in your body you never knew you had.
So, if you're looking for a program that you can just fumble throw and not challenge yourself then this isn't for you.
On the other hand, if you are up for the challenge and want to change their physique and improve physical performance that affects your day-to-day activities then I've put together this careful Body Weight Core Pilates program for you: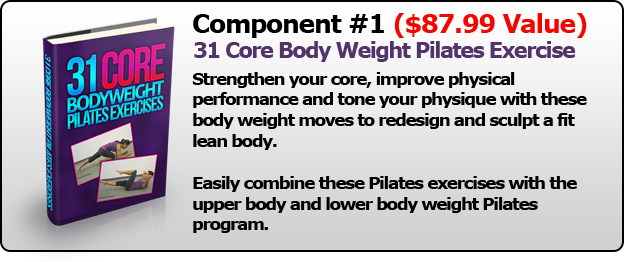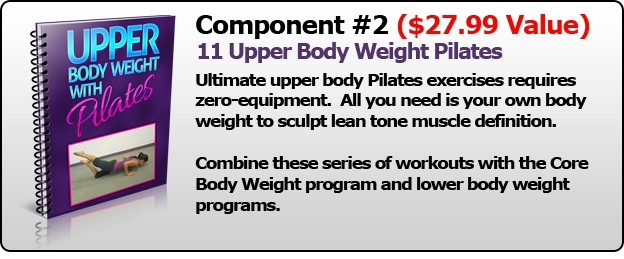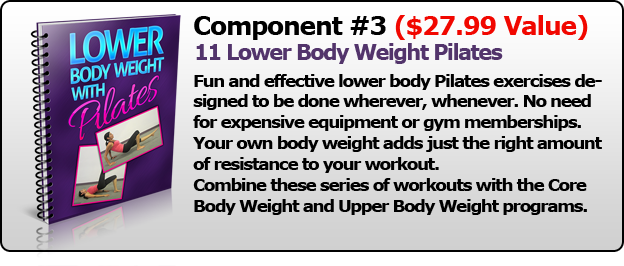 PLUS…These BONUS Pilates Core-V Video Series ($67 Value)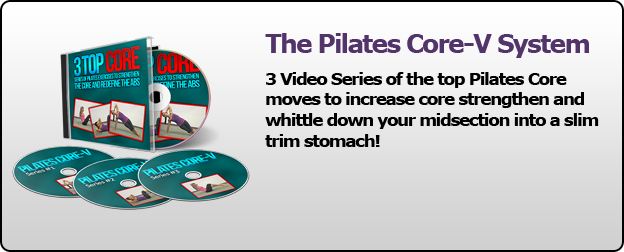 If you were to hire me as your personal Pilates instructor to train you one-on-one using my Pilates Core and bodyweight programs for 8 weeks at three to four times per week, you'd be looking at investing up to $3,500. As you can see above, it would be worth every penny.
And when sold separately, the total value of the Body Weight Pilates programs is $210.99. But with this Pilates Core Package, you can get EVERYTHING you see above for: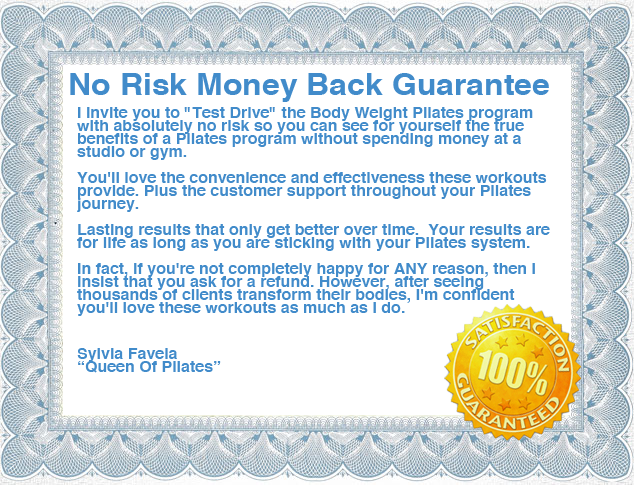 Your Friend in Pilates Health & Fitness!
Sylvia Favela
Pilates Expert, CPI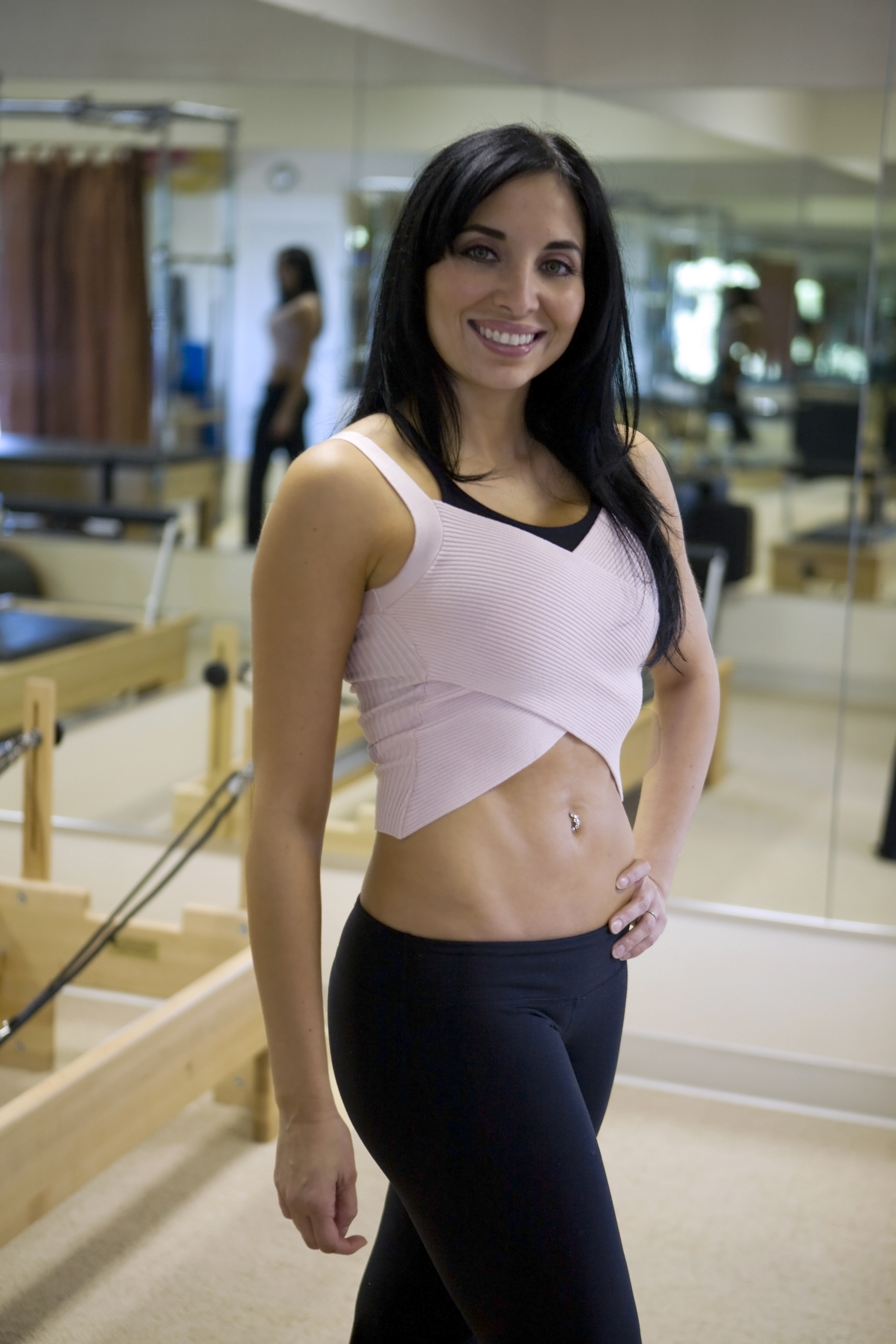 P.S. You have no risk and nothing to lose. If you are not satisfied 100%, I'll immediately refund every single penny.
P.P.S. If you are on the fence about investing yourself and committing to a program that requires an effort and you aren't ready I understand. It takes a special kind of individual to take this challenge.
And when sold separately, the total value of these Core body weight programs is $143.97. But with this Pilates Core Package, you can get EVERYTHING you see above for:
Frequently Asked Questions
Q: Can I use these as my primary workout?
A: These workouts are great when paired with your favorite workout. You can add them to your current workout. However, they are intense enough for you to do by themselves as your daily workout, 5 minutes a day.
Q: Will I need special equipment to perform these Pilates moves?
A: No, no fancy equipment is necessary. You can do them in the comfort of your own home or use your gym membership and head to the gym. Most of the core movements are body weight resistance.
Q: What if the Body Weight moves are too hard?
A: For every single core workout I show you an easier, modified version. You can tailor it to your fitness level. But, even the modified version is still challenging.
Q: What if I'm not in shape or a beginner? Don't I need to be in shape to do Body Weight Pilates workouts?
A: No way! You don't need to be in shape to get started or even know about Pilates. This detailed program will give you step-by-step instructions to completing every move.
Q: Is the Body Weight Pilates designed for only women, or can men do them, too?
A: Body Weight Core Pilates is a great tool for both women and men who want a strong defined core, strong body, muscle endurance, stunning looking abs and increased physical performance.
Q: How long will it take to get my product?
A: You will receive instant access where you can download your product in PDF format. You can start immediately!
Q: What if I'm not familiar and don't know an exercise?
A: No need to worry, you get photos and exercise descriptions of all the exercises in the manual and bonuses.
Note: Due to recent statements from the FTC, it is required that we identify what a "typical" result is. The cold truth: most people never do anything with the products they buy, so most of the time, their typical results are zero. The biggest factor is you. I've lost 45 lbs and I've worked with clients who have lost up to 50 lbs using these core exercises. They are willing to put in the work and effort.