Achieve A Flat Tummy, And Your Leanest Body Ever With Bodyweight Pilates For

Long Lasting Results! 
...while still enjoying all your Favorite Foods!
Bodyweight Pilates is unlike any other program out there as it allows you to Burn Fat through scientific sequencing while enjoying all your favorite foods that brings you Long Lasting Energy and 
Lasting Results.
In less than 15 Minutes A Day...
Boosts Metabolism: so that you can start TODAY...
Your EXACT blueprint that will help you switch-on fat burning hormones and get your leanest ever...
Done-for-you plan so that all you have to do is follow the plan.
A belly fat routine that reprograms your hormones to unlock the most stubborn belly fat so that you get a tighter midsection.
It Doesn't Matter Your Age, If You're Out Of Shape...ANYONE Can Do "Bodyweight Pilates" To Visibly See A Flat Belly And A Firm Booty.
See For Yourself, These Women Followed the Exact Plan...
So What Makes Bodyweight Pilates Different?
Bodyweight Pilates is a system that is designed with specific movements that work in harmony with your body to shed fat and boost your metabolism.
Which is specifically designed for people who have a...
busy schedule
zero time to go into an expensive studio
who want to burn unwanted fat
while getting a flatter stomach and leaner body
Now, let's first discuss what Bodyweight Pilates looks like....Bodyweight Pilates is based around controlled movements that are short and target the deep core muscles that'll burn fat and tighten your midsection.
And because other exercises work AGAINST your body's natural instinct and STOP stubborn fat from ever leaving your body.
Since you don't have hours to workout, following the 10 minute Bodyweight Pilates moves is going to yield the best and fastest results...Which means...
You will start with short, effective and fun 10 minute Bodyweight Pilates workout, using ONLY your bodyweight...NO fancy equipment or leaving your bedroom. The short metabolic boosting movements will burn the unwanted fat around your midsection.
It may sound different than what you may have heard about Pilates or anything you have tried in the past (and even too simple to work), but I can assure you, it works very well!
Look how Esmeralda's stomach leaned out...
Lost 18 lbs and counting!
Feel Confident & Amazing In The Next Few Days...
By starting the Bodyweight Pilates system...you are joining a results driven program that is proven to transform your body.  Every workout is led by me, as a qualified certified Pilates Instructor, where I'm committed to helping my clients achieve personal goals.
While motivating and encouraging to keep moving forward!
...And you never have have to step foot in a studio...the entire program is designed for you to do in the comfort of your home! 
Designed for you to do ANYTIME, ANYWHERE!
"Can you picture how much Slimmer, Tighter, Toned and Sexier You'll feel when you're progressing each day?"
This program is specifically tailored for you to use without fancy expensive equipment or extra cardio.
There's a way of doing Pilates that accomplishes all of this.
You'll eliminate your belly fat completely, firm a saggy booty, get a sexier physique and you will radiate beauty, confidence and so much more...
Bodyweight Pilates Sequencing
The Bodyweight Pilates system is a way of doing the right series of movements for the right amount of reps in proper form, in the right flow, to correctly challenge your body without compromising the moves."
Without any pressure or stress on your joints.
Ease of weight loss without any ridiculously restrictive dieting or mind numbing cardio
A lean flat tummy and the coveted firm and plump Pilates Booty
Tightening, Firming and Sculpting your entire body
All without ever having to step foot inside a pricey studio or overcrowded gym class
The beauty of this method is in the transitioning from one movement to the next. Due to my expert program design, there is NO NEED to add long boring cortisol inducing cardio. You'll release the hormones that make you feel happy and also help release stubborn fat while doing my Body Firming Pilates
Improved flexibility and mobility
"Finally, there is a breakthrough, step-by-step Bodyweight Pilates approach that you can do at home with NO equipment.
It is specifically designed to deliver women the most fun, progressive and results-driven Pilates experience possible…
The 3 Phase program designed to strengthen you from the inside out, flatten your tummy, firm your booty and sculpt your body.
Bodyweight Pilates is a convenient; super easy to follow system of progressive bodyweight movements that works synergistically with your body.
Over the course of 6 weeks, you will use video series in the comfort and privacy of your own home, so you will benefit from everything that Pilates has to offer...
What's Inside Bodyweight Pilates...
Phase 1: PRIME (value $97)
The first is the Prime phase, this is where we prime your body to TURN ON your fat burning hormones and create the foundation to burn fat throughout your movements.
In 10 minutes you'll experience short and effective workout that keep you energized while you burn belly fat, tighten your midsection, get lean and feel amazing.
Movements like the AB Cincher that will instantly make you feel leaner and taller than ever before.
It's bodyweight moves like this that make your 10 minutes a day enjoyable!
TURN ON your fat burning hormones.
week one and two
instructional follow along videos
burning MORE fat and FIRMING your body with the Core phase.
week three and four
Metabolic BOOSTING movements
Phase 2: CORE (value $97)
Next, is our Core phase, this is where you include the prime movements you started with to jumpstart your metabolic rate to burn fat in your most stubborn areas.
And the great thing about the Core Phase is that it BOOSTS your metabolism and forces your body to burn more stubborn fat...
One of the main reasons long workouts ruin your fat fighting hormones and metabolism is because when you get past the fat burning stage in your workouts your hormones go haywire and your metabolism SLOWS DOWN your fat burning efforts!
However, by strategically following the Prime and Core phase throughout the week, you are able to signal your body to release belly-reducing hormones to tighten and lean your body which is exactly what you are looking to do...
Phase 3: SCULPT (value $97)
...and Finally, we have what we call the "Sculpt Phase".
Sculpt Phase is where your Metabolism Intensifies allowing 24/7 far burning, even at rest!
And because of the way Bodyweight Pilates is created, eating your favorite foods will actually help you burn MORE fat.
You read that right, favorite foods like cookies and pizza can help you to switch-on your fat fighting hormones where you get leaner and a tighter midsection because of the specific sequencing you follow.
Metabolism intensifies to burn fat 24/7
week five and six
Do ANYTIME, ANYWHERE
Now, the sequencing in Bodyweight Pilates is different than any other workouts and programs available because it's designed to work with YOUR body type and your goals.
I know that Bodyweight Pilates is going to work perfectly for you because of the specific sequencing you will follow...so that you can get your leanest and strongest body ever.
I have packaged everything for you, so that you get started right away. I have simplified everything for you to make it easy to get started in minutes.
I'll explain exactly what to do, when to do it and how long it should take you to complete each phase in order to help you get your leanest body as fast as possible.
I've literally done all the work for you, so all you need to do is follow the plan and get the results you want..
Plug-in-Play:NO thinking or Planning required! When time is limited and you're in a crunch wondering what workout is the best. I've got you covered. The entire Bodyweight Pilates system can be done ANYTIME, ANYWHERE short and sweet.
But that's not all...
I'm also including FIVE different FREE Bonuses to help you reach your goals Bodyweight Pilates.
Get Today's Limited Time Special Bonuses...
Exclusive BONUS #1: (Value $57)
Bodyweight Pilates Quick Start Guide
The Quick Start Guide is your starting point. This is a downloadable PDF for you to easily and quickly save to your computer and print out.
In less than 10 minutes I walk you through the entire program.
Where I share with you step by step where to start so that you are completely comfortable with the program. For those of you who have a tight busy schedule. This is how you immediately get started.
The Quick Start Guide has everything you need to know in the manual that will allow you to get started TODAY.
Exclusive BONUS #2: (Value $67)
Bodyweight Pilates Workout Guides
Next up...I'm including the Bodyweight Pilates Workout Guides.
As you go through the program, you will have a go-to quick reference of each sequencing so that you can visibly see the transformation happening as you get loser to your goals.
These guides were created because of all the request by my clients and has been a lifesaver for those that have a crazy busy schedule and can take them with them anywhere.
So get ready for the convenience of done for you guides and see your progress!
Exclusive BONUS #3: (Value $67)
Bodyweight Pilates Phase Calendars
Now, I understand that days seem to fly by and before you know it...
You've gone 2 maybe 3 days without moving your body because your daily schedule is crazy.
That's why the Bodyweight Pilates workout calendar are a simple and easy way to never miss a workout because each day is detailed with the sequence to do.
As you move closer to a healthier, more energetic self, three different calendars that take you from beginner through intermediate and into more advanced.
Exclusive BONUS #4: (Value $67)
Bodyweight Pilates Mobility Guide
The Bodyweight Pilates Flexibility & Mobility Guide.
You'll find a 21-day series of flexibility moves to help stretch and lengthen...tight sore muscles and smooth cellulite.
Anytime you need a full relaxing de-stressing active recovery because of your busy on-the-go lifestyle!
So many Bodyweight Pilates fans firmly stand by this bonus as being an Absolute Stress-Reliever and Cellulite Eliminator as a must have!
Claim It All...PLUS the Bonuses, With Today's Special Offer!
It's Time For You To Take It To The Next Level With The "Bodyweight Pilates" System
Now, I'm sure you can see the tremendous value of this system. It provides you with a done-for-you plan to get your leanest and fastest flat belly results using the sequencing.
It's only natural that this one of a kind system would cost a pretty penny.
As a Comprehensive Certified Pilates Instructor and Nutrition coach, I'm limited in the number of people I can personally work with.
My private clients that come in to see my pay $247 for just one consultation/session with me.
And although you'd agree that it is completely worth that price...
I created Bodyweight Pilates to reach more people and to make it affordable for you to strengthen and transform your body in your own home.
I know you are ready to get your leanest, toned body ever...That's why I want to do something pretty special for you today.
I want to give you the complete Bodyweight Pilates system PLUS all 4 Bonuses at a HUGE discount for a limited time. The regular price to access the entire program is $97, for a limited time I've discounted to $37
So make sure you take advantage today and get your special promotional price...
And if that's not enough, I want to give you this to you 100% risk free.
Listen, I'm so confident that my Bodyweight Pilates system is your answer to getting the most enjoyable body toning and firming experience that produces real results unlike anything you ever tried before, I that I want to give my 30-day money back guarantee.
That means, if for any reason you feel Bodyweight Pilates is not right for you, simply send us an email and we will refund your payment immediately, no questions asked.
That way, you have zero risk in trying Bodyweight Pilates today.
I have worked with over 10,000 people form all over the world and have shown them the power of Bodyweight Pilates.
The Bodyweight Pilates system allows you to burn fat through scientific sequencing while enjoying all your favorite foods that brings you long lasting energy and lasting results.
Just Imagine how great it'll feel to finally have the Flat Tummy, Strong, Lean, Toned Body that you'll Experience for the First Time in your Life with Bodyweight Pilates!
That you're doing so in the Comfort and Privacy of your Own Home and On Your Own Pace.
On YOUR Schedule, Without Feeling Self-Conscious, Stressed or Judged.
Instead...You'll Radiate Confidence and Pure Sexiness.
Feel Younger, Healthier And SO Much Happier.
NO SHIPPING = INSTANT SAVINGS & NO WAITING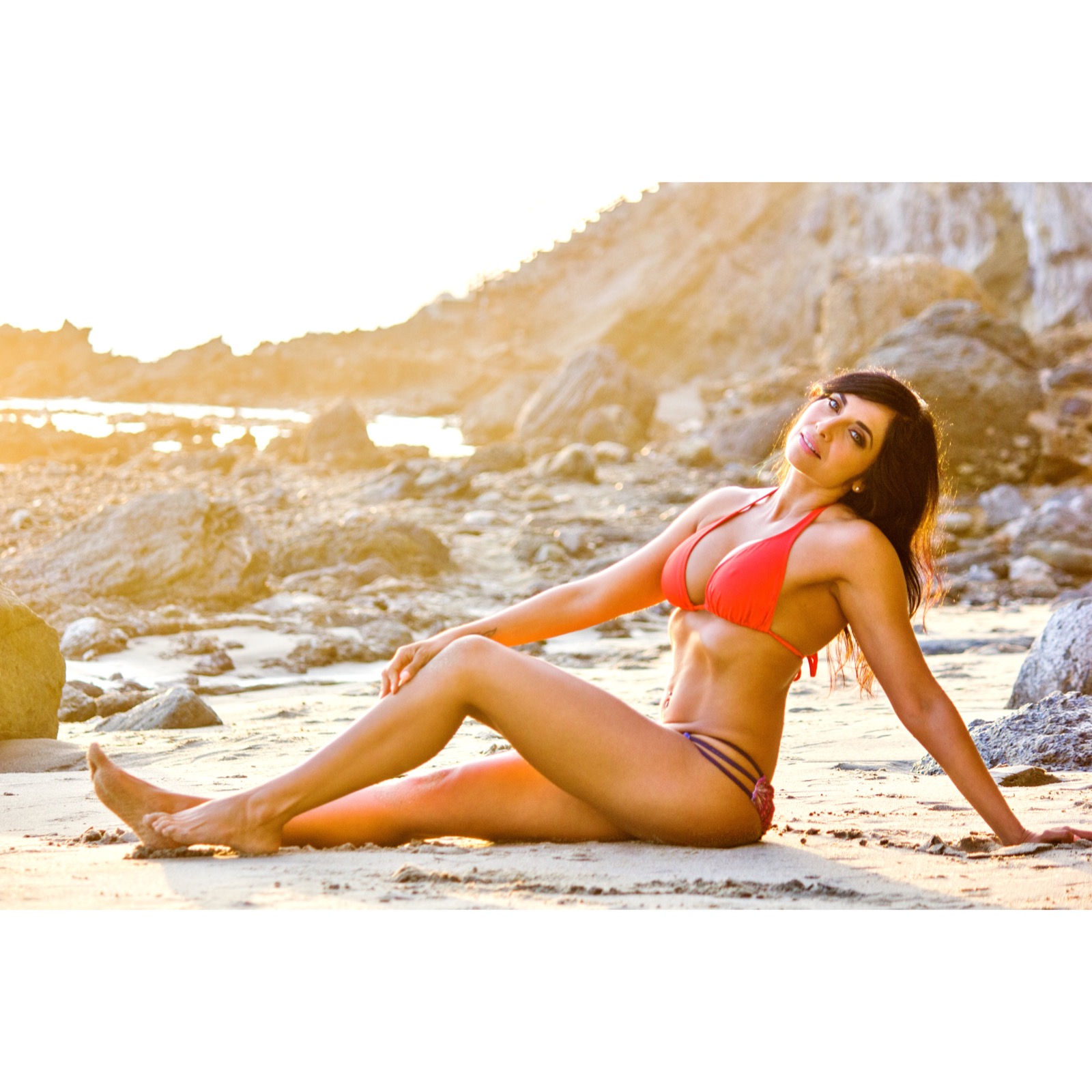 I'm so excited to get the opportunity to work with you and want you to know we will be there for you every step of the way.
We run a small operation here, which means when you email us, we get back to you quickly with a response to your questions.
That means you're never alone, you will get our full support as you go through the Bodyweight Pilates system, which is the closest thing to having me right there.



P.S. Look: You have no risk and nothing to lose. If you are not satisfied 100%, I'll immediately refund every single penny.
P.P.S. Listen: If you're on the fence about investing in yourself and committing to a program that requires an effort and you aren't ready, I understand.  You don't have to decide right now...When you take advantage of my Ironclad Guarantee and see results first then you can decide. Try the Bodyweight Pilates for a full 60 days and visibly see the results, or you pay absolutely nothing!
Have a Question?
It's Probably Already Answered Below! 
Q: My friend lost 34lbs using your program, is that usual?
Although many women experience drastic weight loss, like I did, you may or may not experience the same results but when you follow the program, I guarantee you'll be successful.

Q: Do I need to add cardio?
No, that's the beauty of my Pilates program. Due to my expert program design, there is NO Need to add long boring and cortisol inducing cardio. You'll release the hormones that make you feel happy and also help release stubborn fat while doing my Body Beauty Pilates.

Q: Is Bodyweight Pilates a good enough workout?
Yes, the workouts are intense enough for you to do on a weekly basis to start seeing a transformation. The unique flow of each series makes the program elite in itself to provide you with the necessary tools for success.
Q: Will I need special equipment to perform these Pilates moves?
Not all at!  That's the beauty of the entire program. The entire program is created to do in the comfort and privacy of your own home.  If you'd like to add any resistance to the workouts you can use a stretch band.  
Q: What if the Bodyweight Pilates moves are too hard?
For every single movement in the series I've given a modified version. You can tailor it to your fitness level. But, even the modified version is still challenging.
Regular Price: $97 Today's Price: $37
Q: What if I'm not in shape or a beginner, Do I need to be in shape to do the Bodyweight Pilates workouts?
No Way! You don't need to be in shape to get started or even know anything about Pilates. This detailed program will give you a step-by-step instructions to completing every move.
Q: Is the Bodyweight Pilates program designed for only women? or can men do them too?
The program has been designed specifically for women.  However, many of my clients have shared the workouts with their significant other and they have gotten tremendous results. So if you're a guy and want a strong defined core, stunning looking abs and increased physical performance then I recommend you giving it a try.
Q: How long will it take to get my product?
We are eco-friendly here! Which means the entire Bodyweight Pilates series, including the special bonuses are instantly accessible directly after your purchase. You can download your product via PDF and access everything on your computer or any mobile device.
Regular Price: $97 Today's Price: $37
Q: What if I'm not familiar and don't know an exercise?
No need to worry. You have access to a library of tutorials with each movement. With follow-along videos of all exercises in the manual and bonuses.
Q: How are the workouts setup?
All the workouts are sequenced in repetition or time circuits for you to maximize your workout time, maximize fat burning and conditioning.
The 3 Phases include follow along videos, with an option of doing 1, 2 or 3 rounds, just replay the follow along video as many times as you like.
Each workout in the phase build and progress as you increase in strength and endurance.
Q: What is all included?
The Bodyweight Pilates series includes everything you see above.  Tons of tutorials, all three components: Phase 1, Phase 2, Phase 3 which include follow along workouts. A Quickstart guide to get you started right away.
PLUS, all the special bonuses: Flexibility & Mobility Guide, Workout Guides and Workout Calendars.
Due to recent statements from the FTC, it is required that we identify what a "typical" result is. The truth: most people never do anything with the products they buy, so most of the time their typical results are zero. The biggest factor is your ability to follow through. There is no such thing as a Magic Bullet. Your effort will determine your results.
Clickbank is the retailer of this product. CLICKBANK® is a registered trademark of Click Sales, Inc., a Delaware corporation located at 917 S. Lusk Street, Suite 200, Boise Idaho, 83706, USA and used by permission. Clickbank's role as retailer does not constitute an endorsement, approval or review of this product or any claim, statement or opinion used in promotion of this product.