Download Your Fat-Burning Bonus Report!
(FREE, as part of your Body Weight Pilates Order)
I have joined forces with expert nutritionists Joel Marion & Josh Bezoni to include a FREE copy of their brand new fat-burning report, 17 "Cheat" Foods that BURN Fat, 100% FREE with your Body Weight Pilates Order today (a $29.95 value.)
Inside this special report you'll discover: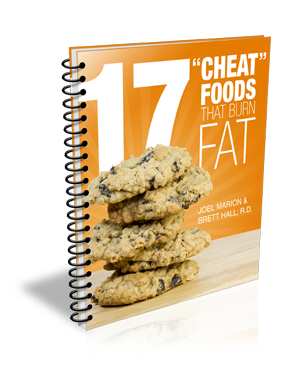 1.

How foods like pizza and ice cream can actually accelerate fat loss when eaten at a very specific time…

2.

How "staggering" your intake of one particular nutrient can "trick" your body into releasing even more fat to be burned every single day…

3.

How one special food can actually make your "fat burning hormone" even more effective at ridding unwanted fat from your physique…

4.

And best of all…our new breakthrough strategy that gives you full control of your body's most critical hormone in just 30 short seconds each day.
Just tap on the link below and we'll instantly send you a copy of this valuable report to the email address you provided during registration. Again, this valuable bonus report is 100% free, compliments of your Body Weight Pilates order today!
Please wait while we get your free report…
==> Yes! Send me my free copy and send me to the access page!
No Thanks. I don't want this 100% free bonus. Just continue to the access page