Get Toned,

Be Stronger

, Increase Flexibility And

Be Motivated

To Stay On Track, So That People Know You're Healthy And Workout When They See You!
Well, I've created the "Core Club" where you get ongoing monthly coaching with me! It's a DONE-FOR-YOU system where I'll be giving you meal plans, fat melting delicious recipes and 3 new follow along video workouts each and every month...
...there's no waiting....
I know you have a busy life. You don't have time to figure out what to eat or what workout you should do. Decision fatigue sets in and you end up doing nothing at all.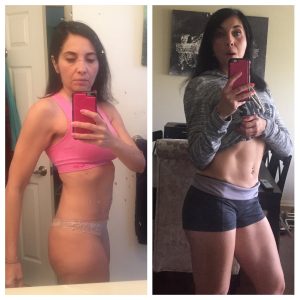 That's why I created this program that takes all the confusion and frustration out and makes it easy for you to follow...I want you to invest in yourself and take advantage of this one time Exclusive offer to access the BWP Monthly and achieve YOUR most wanted goals.
I've spent over 20 years as a Pilates Practitioner helping women achieve a healthier and fit life. After years of trial and error, I've discovered a method that works and what doesn't.
The full Bodyweight Pilates system is designed to help you get fit in the next 21 days but what are you going to do on day 22? I want to help you by giving you the support and tools you need on day 22 and beyond!
Knowing what to do to getting fit and having a lean healthy body can be confusing and frustrating. What's worse, there's so much conflicting information out there, you're bound to try something, thinking you're doing the right thing for your body only to discover you've done more harm than good.
Look, I'm here to help!
I know there are some serious action takers who are committed to taking their body to the next level…You want a Flat Trim Tummy, you also want to firm your butt, hips and thighs and melt away the stubborn unwanted fat you have hanging onto your body.
I'm talking about the muffin top belly fat hanging over your pants, the lower back fat right about your butt and the bra fat peeking out whenever you get dressed in the morning.
That's why I've come up with a plan for you on Day 22, that can help to banish the self limiting beliefs that hold us back from reaching our fullest potential.
 With the "Core Club", You'll get Brand NEW Follow Along Videos, Meal Plans and My Go-To Lean Body Recipes Every Month!

Knowing what you should be eating to help balance the stress and fat hormones that wreak havoc in your body.

Here's what you can expect with the Exclusive Core Club:
Brand New workouts covered, so that you don't stress about what workout you should be doing.
NEW follow along video workouts will be released every month, so that you know exactly what to do.
You'll get meal plans, so you know exactly what to eat to keep your hormones balanced and your metabolism reeved up.
Get social support and accountability in our secret Facebook page
Simple, easy to follow delicious fat burning recipes.
Discover how some of the super foods can help with the circulation in your belly, hips and thighs so that you flatten your tummy and feel confident in your own skin.
Yummy desserts that can help boost your metabolism so that you finally see a flatter tummy and slim hips and thighs.
Morning routines to get you going for the day and keep your energy levels high all day
PLUS...Access to our PRIVATE Facebook Group!
The way I see it, there's a lot of people relying on you this very second…
You know you want to be the healthiest version of yourself to truly be happy and also care for all those that count on you.
You have the opportunity to take action, change everything, RIGHT NOW so you can be a shining example of health as well as claim the flat tummy and firm bum you desire.
FINALLY….
YOU can have the direction and consistency of a program that allows you to workout at your own pace…
YOU can say good-bye forever to short-term programs and detoxes that over-promise and under deliver and…
YOU can have a lasting solution to your most desired health and fitness goals…
How do you start receiving all the goodies?
Now, here's the really Great News =)
TRY IT RISK FREE FOR 7-DAYS!
Listen, I want you to try the "Core Club" risk free for the next 7 days, so I'm backing it up with a 60-Day money back guarantee.
If at any time during the first 7 days you decide that the Core Club is not for you, just email us at support@bodyweightpilates.com and we'll cancel your monthly access, no questions asked.
Try it for FREE for the next 7-Days, should you decide to keep access you'll be billed $37/month after that...
You have nothing to lose...it doesn't get any easier than this...
Backed by my 60 day, 100% Money-Back Guarantee...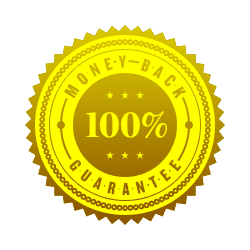 All you need to do is click the "Access Now" button you see below…And you'll get immediate access...
Try it Risk FREE for 7-Days