Discover The
NEW

Body Weight Pilates System

Designed To Quickly Strengthen Your Core, Tighten Your Physique And Redesign Your Body In Just 21 Days

!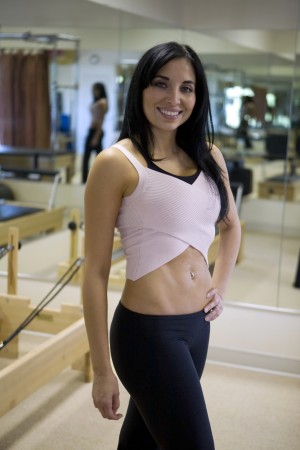 From the Desk of Sylvia Favela
Pilates Expert & Health Fitness Coach


Dear friend,
Take a second right now and look at me in the picture to the right. Would you believe just a few years ago I was 43 pounds over weight?
Miserable, sad and on the verge of giving up I hurt my knee.
In the process of rehabilitating I stumbled upon a new method of body weight Pilates. I strengthened my knee, sure. But to my surprise I also achieved a fit, lean and sexy core I've always dreamed about.
Now, before we get to far let me introduce myself and let you know how I came to be called the "queen of Pilates".
Hi, I'm Sylvia Favela, and I was the chunky girl with a pear shape body, wide hips, long and gangly arms and legs. With my scrawny arms, chubby belly, and squishy butt. You would think I was eating a dozen cupcakes a day.
I wanted to lose the weight. Badly. I wanted a flat core and tight body so I did what everyone did…
…I headed to a big box gym and did the same old workout day after day…cardio for 1 hour then lifted weights. I was doing hundreds and hundreds of sit ups to strengthen my core because of serious low back pain I suffered from.
After years of running and practically killing my knees I had to stop. Plus squatting weight for years put some serious strain on my low back. By the time I had my son, my knees were shot, my back a mess. And I wasn't 30 years old yet!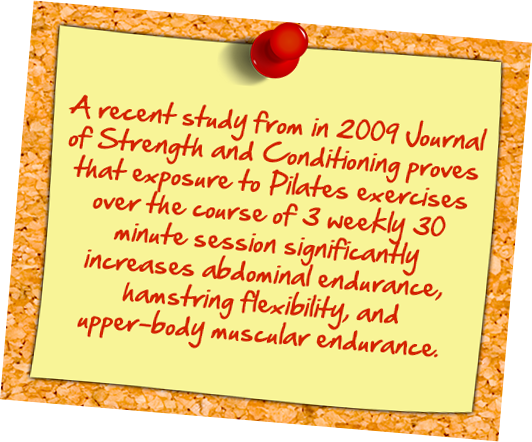 Then to make matters worse, I was in a severe car accident that caused a life long injury to my shoulder! I was done for…I thought how in the world can I get in shape with these injuries and I refused to take any sort of pain medication.
I dabbled in Pilates as rehabilitation for my knee and back pain and was shocked with the results. Not only was my pain gone but my physique changed drastically.
After working out in a gym for years my midsection was square, I didn't want to look like a square box and I couldn't believe the changes. My Abs changed, no more square box. I had definition like I never had before but that was just the result. The true benefit was a strong core.
The Problem With Not Adding Pilates to a Daily Repertoire…
Unfortunately, many of today's exercises designed to increase muscular strength to improve physical appearance, endurance and improve core strength by stabilizing the lower back only provide minimal development of maximal voluntary contraction of the abdominal musculature. Resulting in a much needed method to increase abdominal muscular endurance.
Have you ever woken up with a tight, sore neck and shoulders? The deficits of those exercises has been associated with symptoms in the neck-shoulder region. Improper alignment and movement creates the unnecessary pain you feel with doing too many crunches with bad form.
So, all that time you spend doing crunches and v-ups aren't providing the necessary foundation and strength your body craves and needs.
As a matter of fact, recent studies supports the use of Pilates in the prevention of neck-shoulder disorders.
In 2012, a study was published in the Journal of Orthopedic & Sports Physical proved that a group of 96 participant's whom attended Pilates sessions over the course of 8 weeks showed a 54% drastic improvement in core strength, muscle endurance and reduced low back pain.
In Pilates, the focus is on the effective recruitment of motor units that places the emphasis on energy efficient and quality performance.
In other words, you get more bang for your Buck! QUALITY vs Quantity
You've got limited time in your busy schedule, so why waste it on exercises that will either give you a pain in the neck or a bad headache, serious shoulder and back problems.
Pilates not only sets the body up with an optimal foundation for any taxing workouts, it also enables the restoration of muscle balance and aids in the recovery process.
So You've Heard Of Pilates But What Is IT Exactly?
The main goal of Pilates is to return our bodies to a functional level, strengthening the muscular system from the core to the periphery, focusing mostly on the small stabilizing and postural muscles. Based on the ability to control your body under a large variety of demands leading to improved fitness and health.
Pilates exercises are designed to increase muscle strength and endurance, as well as improved flexibility and to improve posture and balance. The method fits the health and fitness guidelines set forth by the U.S. Surgeon General and the American College of Sports medicine.
Each exercises is initiated by stabilizing the core musculature, which includes the abdominal, gluteal and paraspinal muscles in particular, and follows through a controlled range of motion.
Bodyweight is the main resistance with Pilates, as the changes in body position occur. Plus one of the main strengths of a carefully created Pilates program is the variety of abdominal exercises included in a routine. The Core musculature is challenged in a variety of ways to achieve the best results by improving both strength and endurance.
With The BWPilates System You'll Experience…
Strong Stabilizing Core
Strong Body from the inside out
Energizing Fun Workouts
Better Performance in the Gym
Short & Effective Workouts
Keep up with Daily Activities
Lean Toned Physique
The Sexier Choice…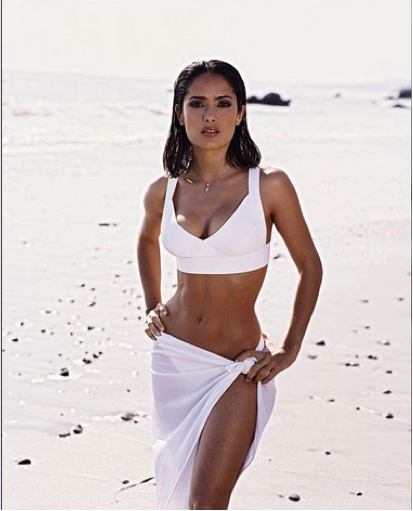 So, you've tried dozens of traditional exercises to assist in tightening up the waistline and achieving a lean sleek physique.
But, then you notice your midsection starts looking similar to a square box rather than a svelte to die for waistline.
But what if I said the Pilates system incorporates a sexier theme to your daily fitness routine?
One of the common traits you'll notice when you see someone who practices Pilates on a daily basis is a sleek sexy physique. Just look at any one of today's top Sexy celebrities and you'll find their workout involves a daily regimen of Pilates.
Pilates targets your deepest abdominal muscles known as TA muscles (transverses abdominus). These deep muscles are the primary movers and act as your body's natural corset, cinching in the core to protect the spine every time you move.
Did I mention you'll be moving 10xs better with the Pilates system than if you didn't add it to your regular routine?
Pilates = Better Sex?
Wait, what?
Who would have thought that working your deep core muscles and getting a full bodyweight while doing Pilates actually improves sex!
The specific Pilates move strengthens the pelvic floor. The pelvic floor acts as a hammock of muscles that connect the pubis bone at the front of the tailbone. In other words it supports the bladder, reproductive organs, and rectum to name a few.
I've had many of interesting conversations with my personal Pilates clients, one of which commented on her recent experience with her husband…
"Lately my husband says everything way down there is tighter while having sex and it feels so different and good, it's the Pilates isn't it?"
-Sherry P., Orange, CA
Sherry had the biggest grin on her face and was glowing. It was like seeing your best friend in high school fall in love with her first crush.
But that didn't stop her from filling me in on the rest of her experience…
"My orgasms have been stronger and can reach them easily
and control them"
Research has shown in the Open Journal of Urology, 2013. Men that practice the stretching and breathing exercises of Pilates it results in improvement in sexual desire and overall performance.
Happy Woman + Happy Man = WINNING!
But It's Easy, Right?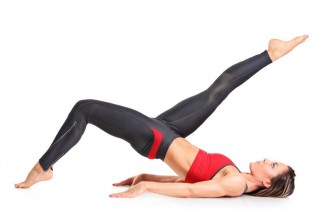 No, it's not Easy by any means… I've heard many people say, "Oh Pilates it's easy and not a real workout". That's what they would say until one workout with me and that all changed.
I've tapped into a unique approach of Pilates where I combine intense, varied controlled movements for a whole body transformation experience. When you are focusing on utilizing all the different muscles that accompany the correct body positions it's empowering.
I'm not about to force Pilates on you. I am, However…going to tell you that all the working out you are doing, (that is if you are currently exercise) having muscle endurance and a strong core is the foundation of a strong body.
Let my break this down, what if you lived in a house knowing that there was no foundation built. There is only a bottom frame, bottom frame and 3 x 4's holding up the side of the walls.
Would you feel safe? The walls can cave in on you at any time.
So, why would you build muscle and not address or focus on core strength?
Before I continue, building core strength and sustained muscle endurance to speed up your metabolism doesn't mean banging out 100 sit-ups!
2 Reasons To Improve Your Core Strength And Muscle Endurance With Body Weight Pilates…
Reason #1

–

Staying Active and Agile

What does that mean, right? How many times have you had to go get a massage, visit a chiropractor and/or a physical therapist because of an injury.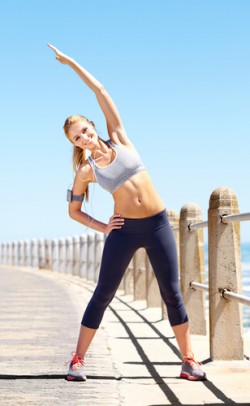 After asking my chiropractor and physical therapy friends what they prescribe the most to their patients, is to improve muscle strength and core strength.
Developing stronger abdominal muscles protects the back and leads to a healthier body. It's no wonder strengthening the core is the cure to most common body aliments.
A common daily activity such as running and playing with your kids or walking up the stairs seems pretty normal. But, then again sometimes it's not so easy, that is without having an issue with feeling pain in your joints..
How do you get a strong core, strong body and move about your daily activities with ease? In just a few minutes you'll know practically for free.
Reason #2

–

Improve your physical performance and endurance.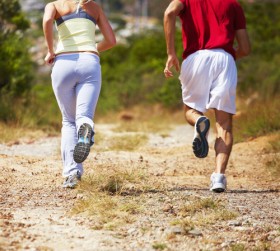 Let's say you're already active and are in the gym, a boot camp or any other type of fitness facility how would it feel to be able to perform better and reach even further beyond what you thought was your personal best.
Even if you are not currently active and aggressively working out everyday improving your deep core muscles, strengthening your body and build a strong foundation with body weight Pilates gives you the edge to staying healthy, strong and active for life.
One more reason I'm going to throw out there…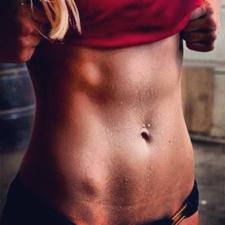 Awesome looking Lean Strong Body Definition! Having a desirable midsection is just one of the many benefits of these core strengthening moves. Besides stunning "Abs for Show", you can back it up with a strong core.
How would it feel to never have to tense up when you bend over to pick up your kid or something on the floor and nothing is pulling on your back because of all the core body weight Pilates exercises!
Now your body can move freely.
Just like you they also wanted a strong core and stunning abs…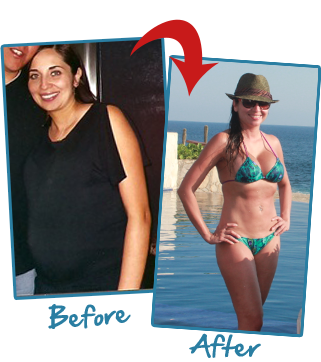 "
When I stumbled upon my Body Weight Pilates secret and applied it to myself, I lost 40 pounds of excess weight from being pregnant.
My energy and physical performance is better now than it was in my twenties. I finally have lean tone muscle and a dancer like body!"
Sylvia Favela
Pilates Expert, Health & Fitness Coach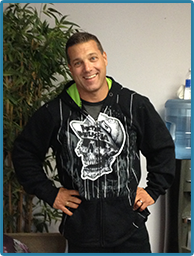 I am a 47 year old athletic guy that has spent the majority of my life bouncing through gym routines and diets to support my sport and extreme activity habits. All these activities have led to back issues and 14 broken bones over the years.
I am amazed at how quickly Pilates has developed my core muscles and how much of an impact it has had on the way I look, feel, and perform through sports.My wife recently challenged me to try a session of Pilates. After hearing her talk about it and seeing her body change so quickly I agreed to try it for a month.
After more than 25 hours of Pilates I have had significant improvement with:
pain management in my back
endurance in riding motorbikes and playing sports
my lifting form at the gym
and weight loss as I've lost 11 pounds without significant dietary changes.
Unlike the gym, I don't have achy joints or tendons with Pilates. I would highly
recommend Sylvia's Pilates program to anyone who is serious about fitness. It enhances and improves ALL other workout programs as well as exists on its own as a powerful and producing form of exercise.
Tim Ward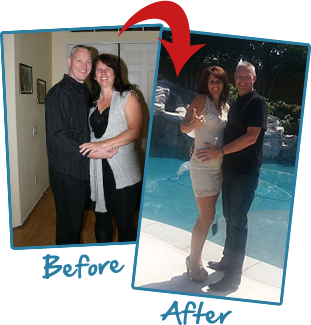 "I've lost 50 Pounds!…I started to change my life around in the way I eat and exercise. I started to lose weight but then just couldn't lose any more.
Once I started Sylvia's program I noticed a difference just after 3 weeks and have since made even more progress. Her program has made the biggest impact on the way I look and feel today, I'm finally off my blood pressure and cholesterol medication."
Kim Miller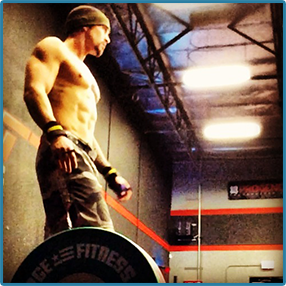 "Former Pro Baseball player and now L1 Certified Crossfit coach, which is my way of training and my job that I love. When I was introduced to Pilates I thought older women just laying around doing synchronized moments for short sets nothing to crazy, right??Wrong!!! I was way a off, it whopped my a**!! Pilates not only tighten my midline, but has really helped with all of my CrossFit movements. Especially my Olympic lifts. Core to extremities is the name of the game. Sylvia's Pilates provides that."
Justin Jacobs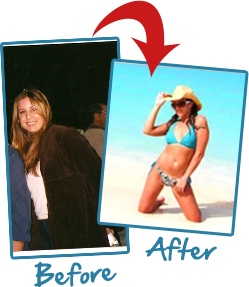 "I lost 20 pounds, dropped 2 pant sizes and I finally got the lean toned body I always wanted. I cannot thank Sylvia enough for training me and passing on her knowledge of Pilates. Showing me how to control my movements and make me more aware of my form and body completely transformed me and my workouts. I have had more success with attaining my goals than I ever thought possible!"
Lisa Liles
Body Weight Pilates, Isn't For Everyone
As I mentioned earlier, if you tried Pilates before and it was easy then you haven't tried this specialized program.
A careful blueprint of core body weight strengthening and full body toning movements are going to push you and physically challenge you in a way you haven't felt before. You will feel muscles in your body you never knew you had.
So, if you're looking for a program that you can just fumble throw and not challenge yourself then this isn't for you.
On the other hand, if you are up for the challenge and want to change their physique and improve physical performance that affects your day-to-day activities then I've put together this careful Body Weight Pilates program for you.
But first read how the BWPilates systems has changed the lives of Marc, Elisabeth and more…
"After a few sessions I can already feel a difference"
"I am an ultra marathon runner and intensive care doctor. Unfortunately, I have a prolapsed disc. I bought the Body Weight Pilates in the hope of improving my core stability and overall flexibility. After a few sessions I could already feel a difference and my rehab had begun! Sylvia was available to assist me with questions and I was able to modify the workouts to support and strengthen my back."
Thank You!
Marc Romain
"I can do them anywhere"
"I really like the workouts because I can do them anywhere and they are usually only a littler over 20 minutes. I can make a point to fit this in my schedule in the morning and I love the fact that I don't have to think about what exercises or workout I just download that day and do it."
Michele Davis
"A great core finisher at the end"
"It is my first exposure to doing Pilates and it is a good program. The workouts are harder and more intense than I had expected, which is great. And I love the Pilates Mayhem add-on to the bodyweight system. It's a great core finisher at the end of any workout."
Elisabeth Wang
"My Gut and Core Shrink and Tighten"
"I am impressed!
After just 3 times in 10 days of "learning" the exercises in your program, I am already feeling my gut and core shrink and tighten! I'm very active and in basically great shape, BUT, the little pooch belly is always with me. Maybe this program will rid me of it. I can't wait to get more of your workouts."
Andrew Petriwsky
"10 days I have lost 4 pounds"
"I have been using the BW Pilates system for 10 days now. Prior to that, I used to exercise regularly – I used to do the Treadmill religiously for 30-40 minutes everyday except Sunday, for about 8 months. While I saw a reduction in weight in the first 2 months, and some increased strength and energy, I had definitely hit a plateau, and only continued the treadmill because it was where I read my magazines – on iPad, so it became a part of my routine.
On the 2nd day of using BW Pilates however, I started feeling muscular exhaustion in areas of me that I had never felt before. Most of the Pilates moves were difficult for me to achieve, and I followed the directions quite clearly – obviously I was only using the modified (less difficult) version of the moves, but within 4 days, I could clearly feel that I was definitely using parts of my core, sides in ways I had never done before.
In the past 10 days I have lost 4 pounds, and I also feel more flexible than before! I have also started attempting the poses the way they are meant to be done – i.e. without the beginner type modifications! I look forward to the improvements that continuous practice is bound to bring."
Aish Krishnan
If The BWPilates System is so great why is it only $19
Visiting a reputable Pilates studio will cost you, they are pretty expensive and depending where you live sometimes are not available in your area. Some private sessions can run you somewhere up to $850 a month.
So, I want to make sure that everyone can afford this BWPilates system. Believing in BWPilates System and the benefits it has to everyone I want to get in YOUR hot little hands.
And before you go thinking, "Ya, right sure" it'll stay at $19 like some of those other fitness websites who straight out lie. I can tell you it will double in price. It wouldn't be fair to my other Pilates clients who have taken advantage of this special offer. Not to mention I don't BS. Not my style – Last time I BS's my mom, she threw her shoe at my head (it's a Mexican thing) so you can see why its ingrained in my head.
As a Pilates expert, I'd charge upwards of $150 or more just to sit down with you on a private consultation before we even get to a Pilates sessions. So $19 is hands down a no-brainer to invest in when you consider the Value you are getting.
That's the sexiest best part of all when it comes to technology and the internet. You get instant access to me no matter where you are in the world at a super low rate. Now you can get started right away.
For this week only I'm taking 50% off the regular rate of the BWPilates System and taking the risk of your shoulders with the 60 Day Guarantee…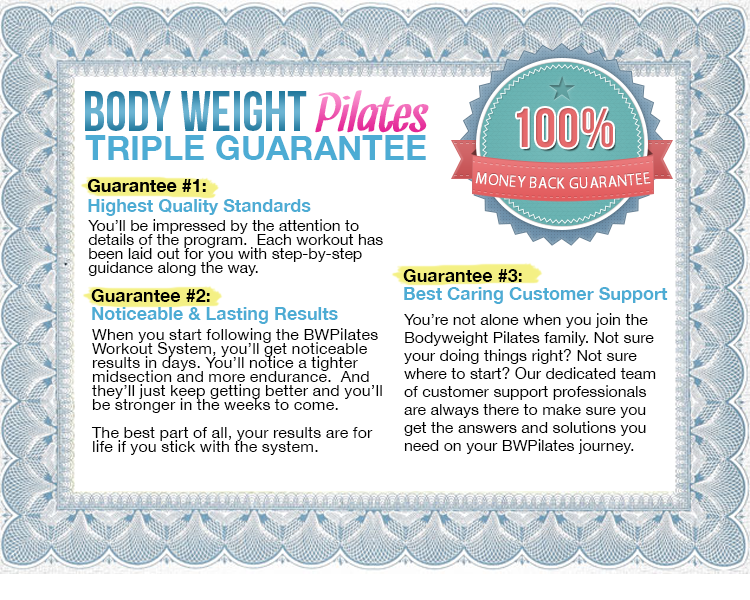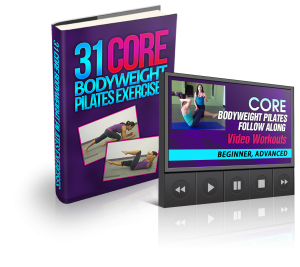 Component #1 ($87.99 Value)
31 Core Body Weight Pilates Exercise
Strengthen your core, improve physical performance and tone your physique with these body weight moves to redesign and sculpt a fit lean body.
Easily combine these Pilates exercises with the upper body and lower body weight Pilates program.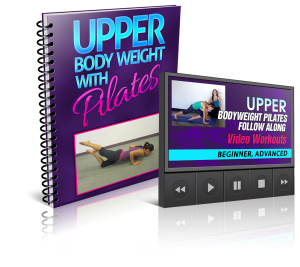 Component #2 ($27.99 Value)
11 Upper Body Weight Pilates Exercise
Ultimate upper body Pilates exercises requires zero-equipment. All you need is your own body weight to sculpt lean tone muscle definition.
Combine these series of workouts with the Core Body Weight program and lower body weight programs.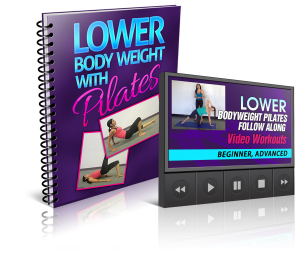 Component #3 ($27.99 Value)
11 Lower Body Weight Pilates Exercise
Fun and effective lower body Pilates exercises designed to be done wherever, whenever. Your own body weight adds just the right amount of resistance to your workout. Combine these series with the Core and Upper Body Weight programs.
PLUS…These BONUS Pilates Core-V Video Series ($67 Value)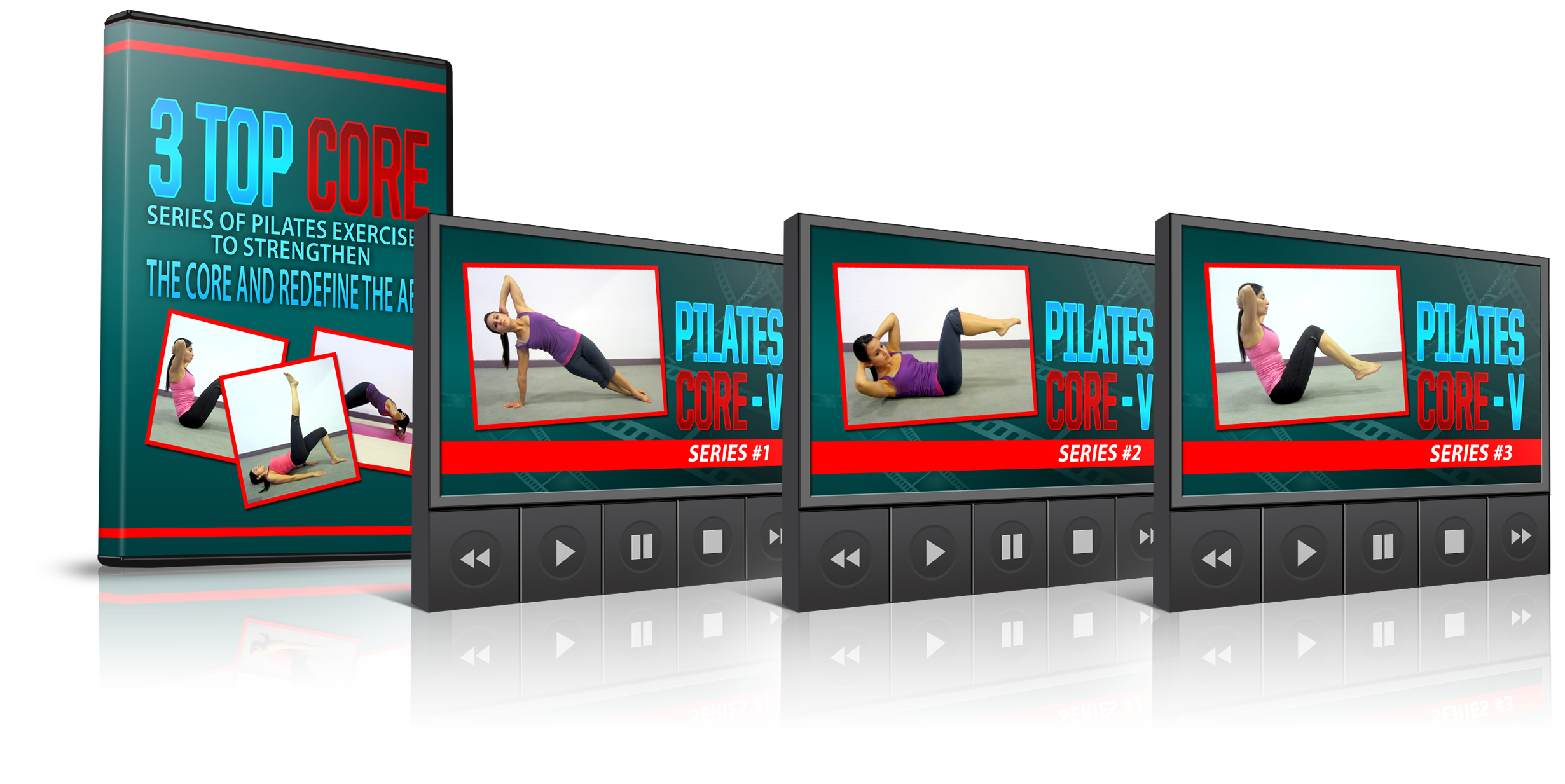 The Pilates Core-V System
3 Video Series of the top Pilates Core moves to increase core strengthen and whittle down your midsection into a slim trim stomach!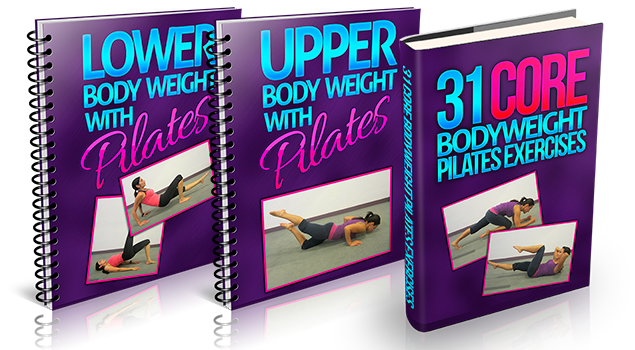 Get a total of 53 Body Weight Pilates Moves…Plus FREE Bonuses
Regular Price: $97
Today: $19

If You're Still On The Fence, Here are a few of BWPilates Fans Who Are Loving The System…
"Helping to improve my strength lifts"
"I received your Abs Pilates Cores System and I can honestly say that I am very happy.
I have spent many years training with weights and lately I'm training with a more functional, like Crossfit. Now I have incorporated your Abdominal Core Training System and Verdas I've noticed is that a good progression on strengthening my core area, and helping me to improve my strength lifts.
The truth is that I find very exceptional all exercises and the results are very positive."
Thank you very much,
Jose Ponseti

"Core class on steroids"
"I have it. Thank you. After reviewing the "manual" I see that it is what I was looking for. Your daily workouts are clearly circuit training. I have been involved in core classes at my gym. There I have been doing some of the same routines that you offer. I have achieved some wonderful results. What you just offered me is a core class on steroids. I realize this was from week 5. I'll be getting into this from the beginning. I can only imagine the results I can achieve by week 5 by doing this circuit 4 days a week. My class is one hour x three days a week. You are taking it to the next level."
Larry Page
"Was more sore than I have ever been"
"I got your email about a bonus workout. I got these specifically for my wife but I think I'm going to use them as well. I have only had the chance to do 1 workout so far but it convinced me that Pilates is not just for women. I was more sore than I have been after a workout in a long time"
Thanks,
Keith Pearl
"More mobile and strong in my hips"
"The primary attraction to the program being 6′ 3″ 292 lbs and 52 yrs old was flexibility. So far I'm noticeably more mobile and strong in my hips and my balance is improving . . . or rather restoring 🙂 Good investment."
Thanks,
Geoff Bradley
"I'm loving the workouts…short and very sweet"
"I'm loving the workouts, the fact that they are short and very sweet means I always have time to do them, also motivates me to do them when I'm feeling a bit on the tired side. They make me feel so much more energized, I also feel as if I'm looking after, taking care of and cherishing my body instead of punishing it. Slow and intense can be as good if not better than fast and furious.
To sum up after my workouts I feel I've worked hard, energized and calm."
Thank you,
Mrs Karen McHenry.
"Challenging….Very Good Workout…Keep The Heart Rate Up"
"I bought your " Bodyweight Pilates" program only about one week ago. I did only three workouts so far: core, low body and upper body routines. I can say that I liked them a lot because of the following reasons:
1.They are challenging and they give a very good workout for the whole body. In each exercises abdominal and back muscles are engaged, which is additional bonus.
2. You do not need any equipment and they can be all done at home, therefore no gym membership is required.
3. They keep the heart rate up, so you get aerobic training in addition to strength training.
4. They are gentle for the body, I do not get any pulled muscles or joint injuries, like I always get when I train with heavy weights.
5. The workouts take only about 20 minutes to finish.
So I am very satisfied and excited about your program and looking forward to seeing my body shape changing form doing Pilates exercises on a regular basis."
Tanya Katsevich
Just Click "Add to Cart" Below
To Receive Your
Special Price of ONLY
$19…


PLUS ALL Your Free Bonuses
Hurry, offer expires in…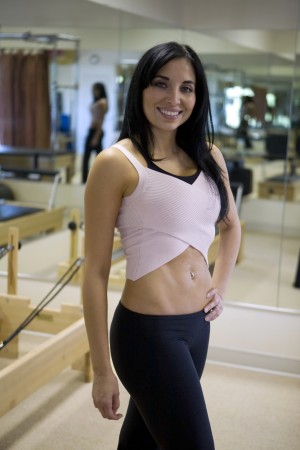 Your friend,
Sylvia Favela
Bodyweight Pilates Expert
P.S. You have no risk and nothing to lose. If you are not satisfied 100%, I'll immediately refund every single penny.
P.P.S. If you are on the fence about investing yourself and committing to a program that requires an effort and you aren't ready I understand. It takes a special kind of individual to take this challenge.
Get a total of 53 Body Weight Pilates Moves…Plus FREE Bonuses
Regular Price: $97
Today: $19

Frequently Asked Questions
Q: Can I use these as my primary workout?
A: These workouts are great when paired with your favorite workout. You can add them to your current workout. However, they are intense enough for you to do by themselves as your daily workout, 5 minutes a day.
Q: Will I need special equipment to perform these Pilates moves?
A: No, no fancy equipment is necessary. You can do them in the comfort of your own home or use your gym membership and head to the gym. Most of the core movements are body weight resistance.
Q: What if the Body Weight moves are too hard?
A: For every single core workout I show you an easier, modified version. You can tailor it to your fitness level. But, even the modified version is still challenging.
Get a total of 53 Body Weight Pilates Moves…Plus FREE Bonuses
Regular Price: $97
Today: $19

Q: What if I'm not in shape or a beginner? Don't I need to be in shape to do Body Weight Pilates workouts?
A: No way! You don't need to be in shape to get started or even know about Pilates. This detailed program will give you step-by-step instructions to completing every move.
Q: Is the Body Weight Pilates designed for only women, or can men do them, too?
A: Body Weight Core Pilates is a great tool for both women and men who want a strong defined core, strong body, muscle endurance, stunning looking abs and increased physical performance.
Q: How long will it take to get my product?
A: You will receive instant access where you can download your product in PDF format. You can start immediately!
Q: What if I'm not familiar and don't know an exercise?
A: No need to worry, you get photos and exercise descriptions of all the exercises in the manual and bonuses.
Get a total of 53 Body Weight Pilates Moves…Plus FREE Bonuses
Regular Price: $97
Today: $19

Please read our awesome disclaimer. Due to recent statements from the FTC, it is required that we identify what a "typical" result is. The cold truth: most people never do anything with the products they buy, so most of the time, their typical results are zero. I've lost 45 lbs and I've worked with clients who have lost up to 50 lbs using this system. The biggest factor is your ability to follow through. There is no such thing as a Magic Bullet. Your effort will determine your results.