Achieve A Flat Tummy, Leaner Body, Better Health And Get Long Lasting Results With The Proper Support and Guidance!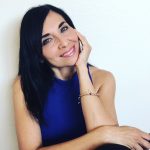 Take a few minutes and complete the questionnaire below…Once submitted, keep an eye on your email and phone, you'll receive a message from me so that we can discuss the best option for you.
Looking forward to connecting with you!
Sylvia =)